Solutions, Results, Efficiencies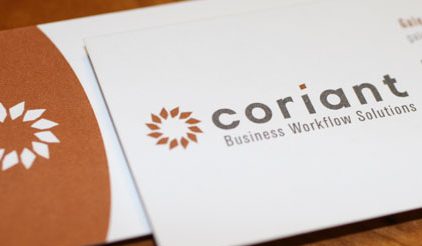 Coriant's business model is based on print solution production for organizations infrastructures whether it be for accounting and finance, administration, marketing, purchasing or shipping and receiving. Our capabilities and range of services and products expand and change to keep up with information and technology advances.
Therefore, we are qualified to assist organizations with analysis and evaluations of their workflow processes while focusing on improved efficiencies in their workplace. We look at business processes, current supply chain management, marketing programs and recommend solutions resulting in improved workflow models. We identity efficiencies and savings without compromising value and quality.
Branding is a significant consideration for every print development project or solution, whether it is for business documents, marketing materials, promotional products or electronic document imaging.